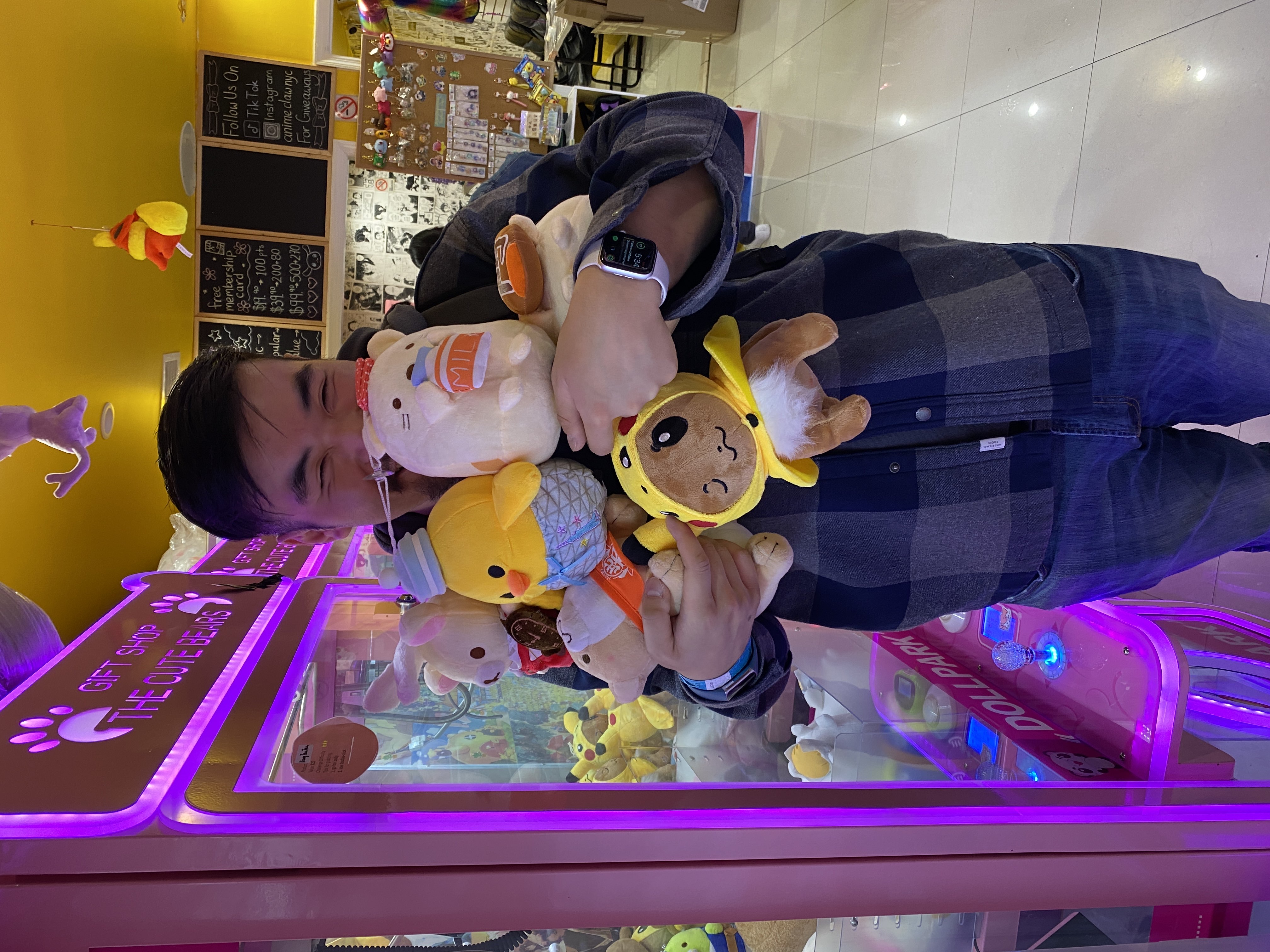 Good day! It's a pleasure to meet you.
I'm Generous Yeh, an accessibility focused systems designer and claw machine enthusiast.
While my focus is on accessibility and design systems, I am not an expert, I just really care. I love creating scalable, accessible design systems to be used across products. I am most passionate about designing accessible solutions for all potential users including end users and fellow designers.
Additionally, I love working with design engineers, with my somewhat technical background, to create tools to improve the experience of designers. UX for UXers.
I've previously designed for Amazon, Uber, Reddit, Wish, Glean, Ansys, DAX, and A2F.
While I'm a designer by day, I'm a boba connoisseur, typeracer, and back cracker by night.
I also enjoy mentorship for all things - design to lifting to wrestling. Don't hesitate to reach out if you'd like to ever converse. In all things that I do, I aim to be a better version of myself each and every day. This is also how I mentor and encourage. Are you better than yesterday? Did you take the chance to design one more screen or lift a set? That's what you need to be better than yesterday.
More about me
I embrace every opportunity to grow alongside my community. Communities enable us to challenge each other and enhance our collaboration, problem-solving, and individual strengths and skillsets. Everyone has valuable input due to their unique circumstances, especially due to personal biases sometimes clouding our judgment or awareness. By connecting these differences, we can build towards better, inclusive products. Reach out! Let's chat about anything(:
I believe that products should ensure every user has similar opportunities. Regardless of socioeconomic status, I believe all individuals deserve an opportunity to interact with products that will help them grow. Accessibility is about offering equal access (and thus opportunity) to all users. Being inclusive to various abilities, prior experiences, and opportunities is important in order to accommodate different needs, skill sets, and thought processes. I take my experience volunteering with diverse groups within my community into my thought process to enhance my design choices. User empathy is fundamental and I love empathizing with target users as a human-centered thinker.
With a bit of coding background, I am aware of various boundaries, constraints, and limitations which help me design feasibly and flexibly. Personally coding this website was a great opportunity for me to learn web programming (while also saving a bit of money). Portfolio coded with care(;
When awake but not designing, you'll likely find me lifting, gaming, or wrestling. Occasionally hiking and exploring boba spots. If you'd like to snag some coffee, boba, or discuss hobbies, feel free to contact me, I'd love to chat!