First, to improve the deal card, we must understand what the deal card contains. As such, I began simplifying cards into basic layouts.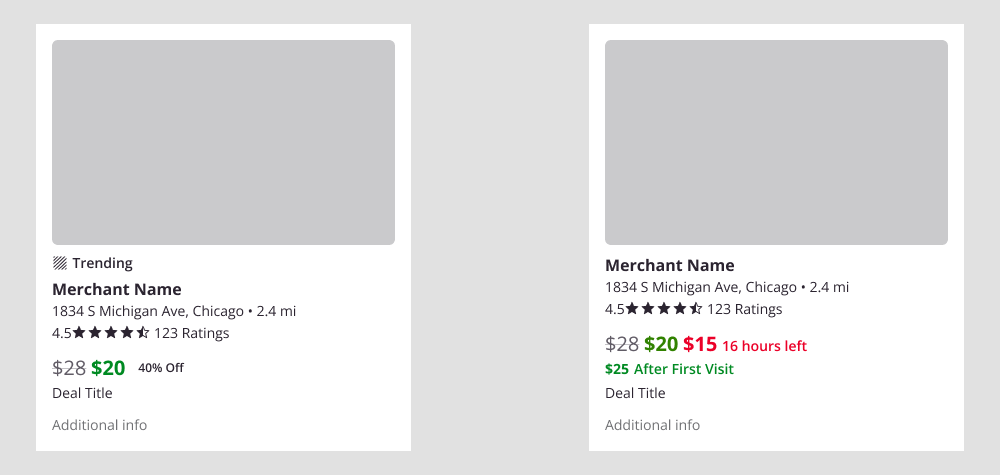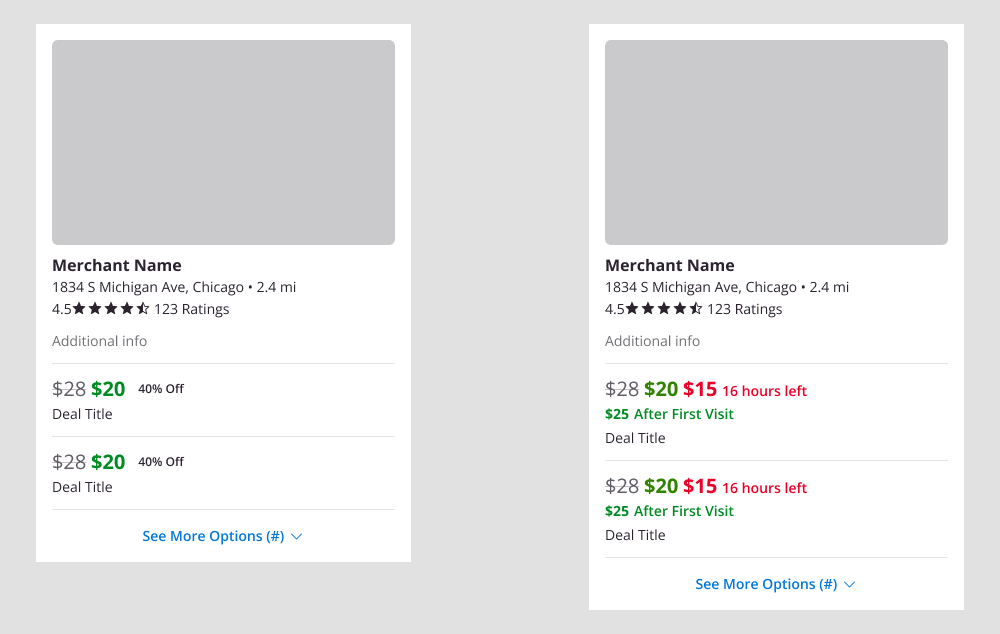 Then, by deconstructing the deal card, I was able to understand the each piece, note commonalities, and discover elements to merge or otherwise alter.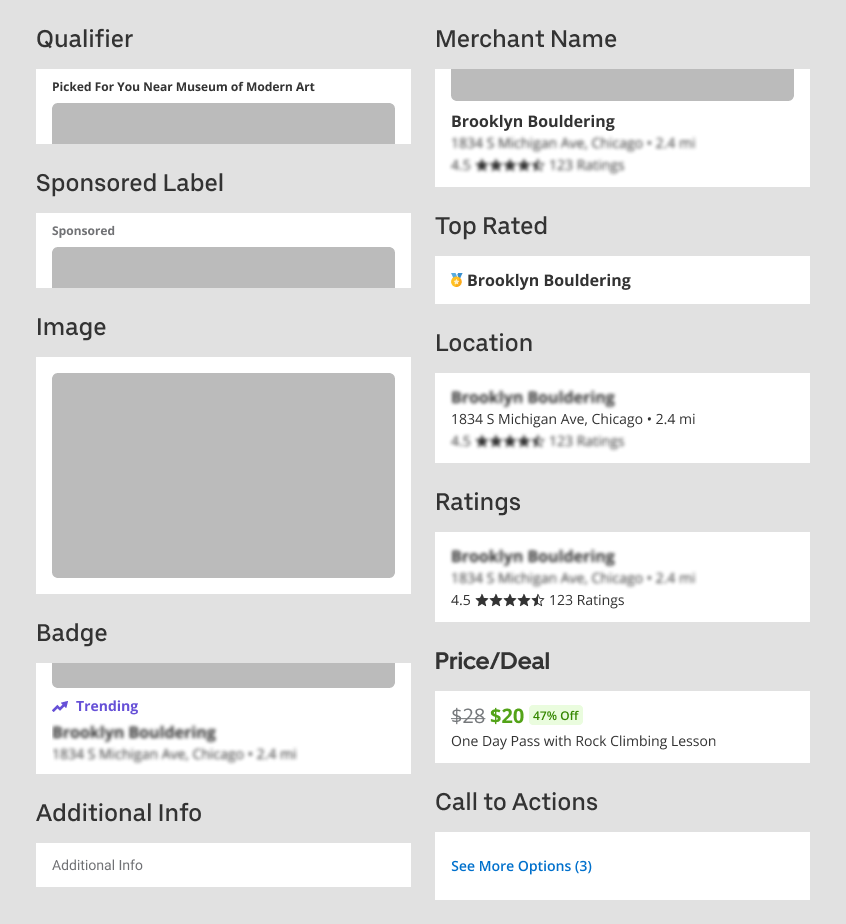 Moving on, with a breakdown of our deal cards to share, I brainstormed pain points with the team before affinity mapping themes.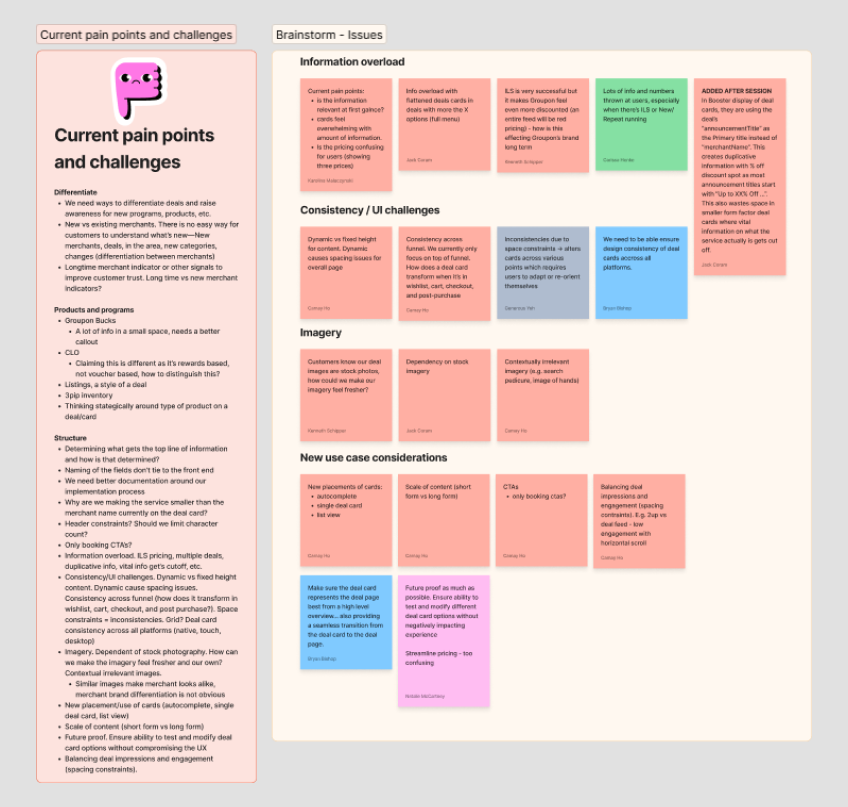 Mapping themes allowed us to observe patterns and reprioritize, but while doing so, I was able to write user stories with respect to our internal archetypes and personas to better understand motivations in reading deal cards.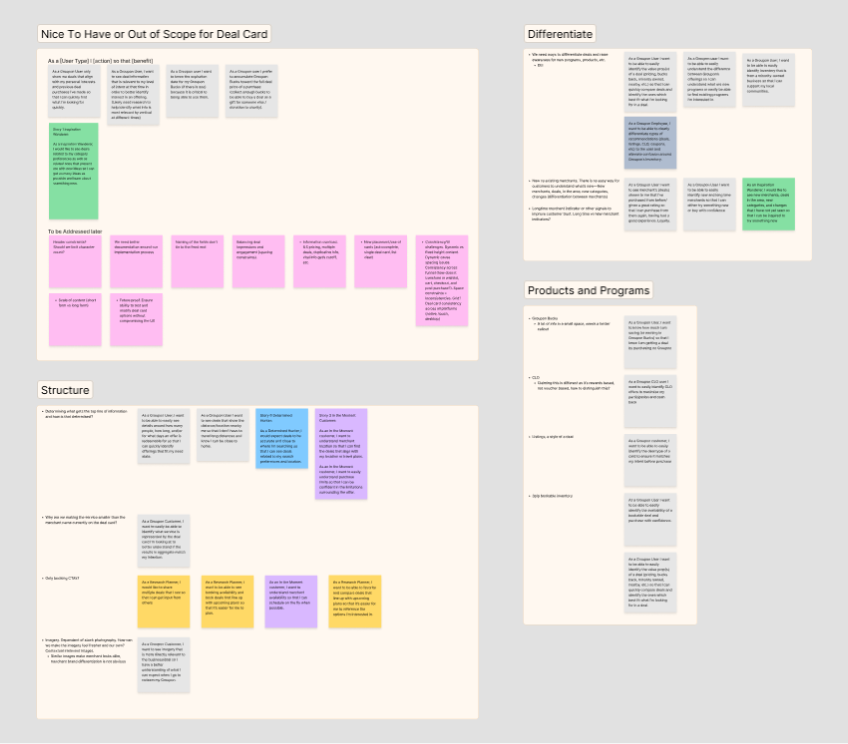 Next, an analysis of competitors helped me empathize with the customer experience on purchasing and focus on familiar patterns. Each competitor was examined by what was working well, what wasn't working as well, and an overall analysis. This helped me understand how to break down information overload and present important information to customers.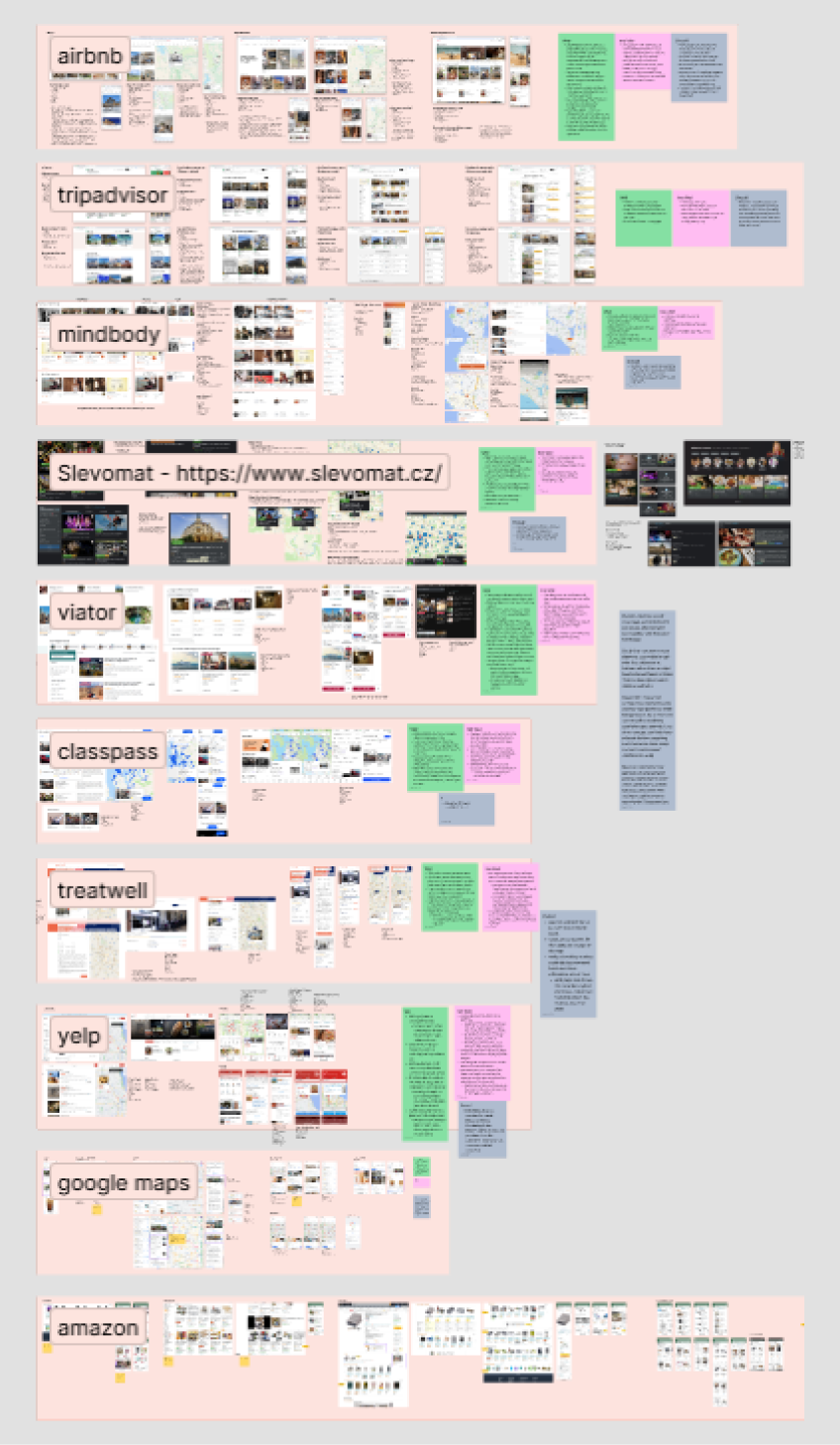 To wrap up research, I conducted secondary research to validate patterns and themes observed. Ecommerce patterns are fairly similar and it was important to maintain similar experiences for familiarity and ensure a deal card revision wouldn't a shock to online customers.